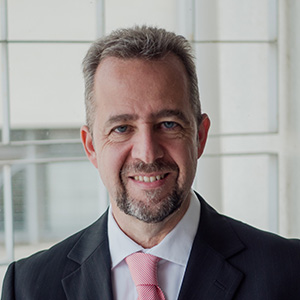 George P. Patrinos, Ph.D.
Professor of Pharmacogenomics, University of Patras School of Health Sciences, Department of Pharmacy, Greece
Adjunct Full Professor, United Arab Emirates University, College of Medicine and Health Sciences, Department of Genetics and Genomics, UAE
Dr. Patrinos group is internationally renowned for his involvement in the field of pharmacogenomics research. His research includes discovery work and addresses the issue of clinical implementation of pharmacogenomics in an holistic manner, including wet- and dry-lab, as well as public health genomics approaches. Dr. Patrinos has also a keen interest in the clinical implementation of genomic medicine in resource-limited environments.
Besides GGMC, Dr. Patrinos's Genomic Medicine Implementation Projects include: